Karen here today. I just wanted to make it clear who wrote this post because of the info I'm about to disclose. Back when I was 23 I spent 2 ½

years in prison. Say What?!
*As a correctional officer*
Gotcha!
I worked a super maximum security prison and at 23 years old I looked like I was 17. Combine that with being 5'2" it wasn't easy to get the inmates to take me seriously. My first day there every prisoner I encountered asked if my mommy knew where I worked. The stories I could tell…but that's not the point of this post.
J
When I read a book or watch a movie with a prison scene in it, I'm always looking for authenticity. Some have it, some don't…and some really don't need it. The list below is some of my favorite prison scenes.
Chicago
:
I'd still be working at the prison if I could watch the inmates pull off dance numbers like, He Had it Coming. Love that freakin' scene.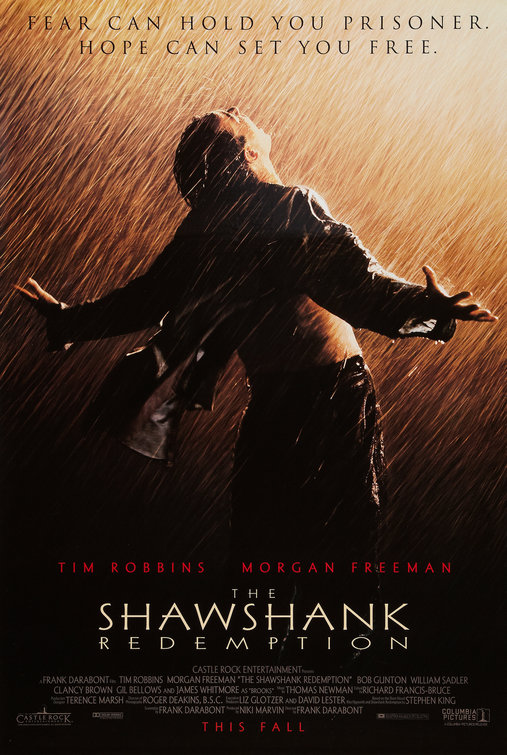 The Shawshank Redemption:
As far as I can tell, this is a pretty authentic prison movie. Not that I
would know how prisons were before my mother was even born. But I know that whenever we searched a cell, the inmates had to take down their posters because of what happened in Shawshank. We actually used it as a verb. "Did you Shawshank that cell?" Didn't want there to be a tunnel hiding behind that naked lady poster.
The Green Mile:
As a death row film this really touched me. The prison I worked in held the death penalty inmates for Maryland. I used to support the death penalty until I worked there. I didn't think I'd like this movie, but I really loved it. R.I.P. Michael Clarke Duncan.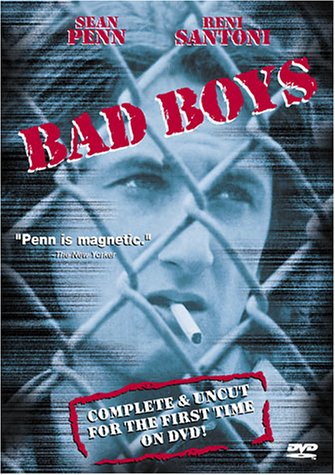 Bad Boys:
Do you remember this movie? Not the Will Smith/Martin Lawrence movie, but the 1983
Sean Penn
. It's one of Penn's earliest films and he truly stands out as a great actor. There is a scene where he puts cola cans in a pillow case and beats another inmate with it. Sounds brutal, it was brutal, but you can't help rooting for Penn. The thing that stood out for me also was that Penn was supposed to be in a juvenile facility and the inmate he beat with the soda cans looked 35 if he was a day! lol. Great prison movie!
film staring
O Brother Where Art Thou?:
This is really an escape from prison film, but I'm adding it anyway. I really didn't think I would like this movie. I'm not the biggest Clooney fan—I know, something's wrong with me—but this was one of those times were I was happy to be wrong. And good Lord, I could not get that song out of my head for weeks!
Lockdown:
This one's not a movie but a YA novel by Alexander Gordon Smith. The vision of Furnace Prison is so vivid that I feel like I've seen it, smelled it and run from those horrifying fleshy dogs. Just look at that gas mask! Would you like to wake up and see that staring at you through your cell bars? No thanks! I would gladly go to a regular prison for 25 years than spend one night in Furnace. If you haven't checked out this series, it's worth it!
So tell me which of these movies was your favorite prison scene/film. Tell me any that I've missed too. I'm always on the lookout for a good movie!